Ebooks are the future…
Ebooks are the future. The proliferation of devices such as kindle and ipad is testimony of the fact that in not so distant future there won't be any physical books at all. What itunes did to music CD sales is going to happen with ebooks as well.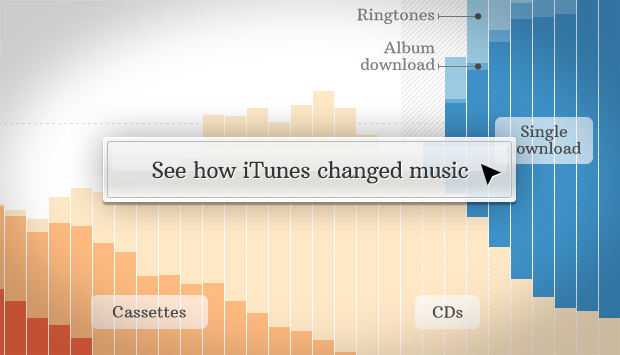 src:http://money.cnn.com/2013/04/25/technology/itunes-music-decline/
Look at what itunes did to CD sales. But we don't seem that happening with ebook sales. After apple launches itunes store people only paid for single songs, which means that the audience did not had to pay for song they didn't like.
I see lots of ebooks which are written around one core concept but then the author keeps on writing so many chapter just to make the book thicker.
Few innovations that i can foresee are:
1) Rise of slimmer and cheaper ebooks. In the world of future readers attention is going to be difficult to capture. You need crisper and too the point material. 
2) Lots of the bloggers will turn into authors as well. With a platform such as blurb.com where it is possible to publish ebook with a click of button, it is going to so much easier to write and distribute books. This will also mean that there is going to be lot of noise in the market. Social signals are going to play much more important role in the future.  
3) Interactive ebooks: On a platform such as ipad it doesn't make sense to have only text and pictures in the ebook. Why not include videos, sound, slideshows in the ebooks?
4) Collaboration: How about reading and debating at the same time? How about solving maths problems together with friends?
5) Ebooks updated on the fly. As soon as author adds a new chapter to the book you will have it in your book published immediately. 
6) Crossing linking between different ebooks? You click on link and it pulls articles from other books :)
….
Will update this list as soon as more ideas come to my mind?
What do you think how ebooks are going to change the future of this world?
---